How to Stage Your San Antonio Home for a Successful Sale
Published | Written by Jerry Newman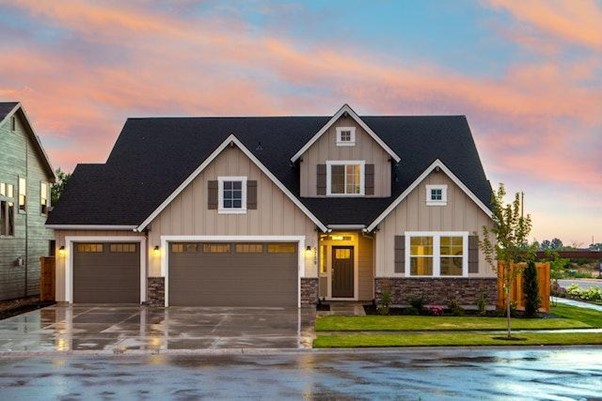 In San Antonio, selling a house can be difficult, particularly in a tight real estate market. You might be wondering how to draw attention to your house and attract buyers. Home staging may seem like a luxury when you're in a rush to locate an agent, list your house, and prepare the garage for all those open houses. What if it had the potential to make or break your sale? Thankfully, there are a number of practical techniques you may use to stage your San Antonio home for a successful sale.
It's important to keep in mind that staging your home is mostly about making it feel pleasant and appealing to potential buyers. This entails organizing and cleaning your space, emphasizing prominent aspects, and developing a consistent aesthetic that appeals to a wide range of tastes. You may raise the perceived worth of your house and draw in serious purchasers by putting time and effort into staging it.
9 Tips to Stage Your San Antonio Home for a Successful Sale
An important step in the process of selling your house is staging it. When you list your house, you want it to look absolutely stunning for any online and in-person prospective purchasers. But what precisely is home staging? It's a style of decoration designed to draw attention to your home's best features and assist potential buyers in visualizing themselves relocating and residing there. Here are nine tips you might use to stage your San Antonio house.
Clean and Declutter
The preparation of your home for staging should start with a thorough cleaning and decluttering. Make sure all identifying items, including family portraits, religious relics, and clutter, are hidden from view. Decluttering will give the appearance of space and cleanliness, which will attract purchasers. Be careful to thoroughly clean all surfaces, including the baseboards, walls, windows, and floors. Don't forget to deal with any unpleasant smells or pet odors.
Decluttering will make it appear bigger and cleaner, which will attract buyers.
Enhance Curb Appeal
Your home's exterior will be the first thing potential buyers will notice, and it can either make or break their initial impression. By keeping your lawn neat, trimming your trees and shrubs, and adding vibrant plants and flowers, you may improve the curb appeal of your property. Give your home's exterior a fresh coat of paint if necessary, and fix or replace any broken objects like fences, doors, or windows. A clean exterior will give a good first impression and encourage buyers to enter.
Highlight Key Features
Homes in San Antonio include distinctive features that potential buyers would adore, like Spanish-style architecture, sizable backyards, and outdoor living areas. By positioning furniture and decorations to highlight certain traits, you can emphasize them. For instance, to showcase a stunning view from your property, place outdoor furniture on the patio or balcony. If your house has a fireplace, make sure to clean it and add some new logs to make it seem nice.
Make sure to clean the fireplace in your home and add some fresh logs to give it a lovely appearance.
Neutralize Colors
Although San Antonio is known for its brilliant hues, it's recommended to choose neutral colors when decorating a property. Beige, white, and other neutral hues produce a tidy and coordinated appearance that appeals to a larger range of customers. Consider repainting your walls in neutral tones if they are painted in vibrant hues to lessen their intensity. You could also add neutral-colored furnishings.
Let the Light In
San Antonio is blessed with abundant sunshine, and you should take advantage of it when staging your home. Open the blinds and curtains to let in natural light, and make sure that all the lighting is functioning properly. To make the room brighter, think about adding more lighting to dim areas like corners or corridors.
Create a Cozy Atmosphere
To stage your San Antonio home for a successful sale, you may imitate San Antonio's welcoming and pleasant vibe. Add plush, soft cushions and throws to your sofa and chairs and light fragrant candles to create a cozy atmosphere. Adding greenery, such as potted plants, is another way to bring the outdoors inside.
Add plush, soft pillows and throws to your sofa to create a pleasant ambiance.
Collaborate with an Agent
Working with an experienced real estate agent is a smart choice, even if you have some real estate experience already. Throughout the house selling process, your agent will provide suggestions and pointers, assisting you in staging the home up for sale, marketing it effectively, and setting an appropriate asking price—while handling most of the negotiation work. They'll make sure your experience is as easy and stress-free as possible. Don't forget to choose an expert moving team if you are moving and looking for top movers in SA; they will be very helpful in your relocation.
Stage Each Room
Every room in your San Antonio house has a function; therefore, you should set it out that way. The kitchen should have spotless counters and spotless appliances, and the bedroom should have a comfy bed with fresh linens. With brand-new towels and toiletries, the bathroom ought to be pristine. Make sure each space is set appropriately and has a distinct purpose.
Add Luxuries
Make your customers picture the main suite as a tranquil, luxurious retreat. For that plump and velvety look you see in upscale hotels, tuck an extra-large bedspread into a soft-colored duvet. Choose a neutral duvet and accent with color using shams, cushions, and other blankets. Keep nightstands clear of personal stuff and clutter.
Conclusion
It takes some imagination and works to stage your San Antonio home for a successful sale, but the results are well worth the effort. You can make your property stand out from the competition and draw potential buyers by cleaning and tidying, improving curb appeal, highlighting significant features, neutralizing colors, letting light in, creating a warm atmosphere, and arranging each space. By following these recommendations, you can raise the perceived worth of your house and guarantee a quick sale. Best of luck!
Images via pexels.com.
https://www.pexels.com/photo/centerpiece-on-coffee-table-beside-sofa-with-three-pillows-298842/
https://www.pexels.com/photo/photo-of-fireplace-near-sofa-3935351/
https://www.pexels.com/photo/woman-cleaning-the-house-6195198/
https://www.pexels.com/photo/brown-and-gray-painted-house-in-front-of-road-1396122/
Related Articles
Keep reading other bits of knowledge from our team.
Request Info
Have a question about this article or want to learn more?