Buying a house during this recession might be an excellent investment. Still, there are things to consider when searching for properties, sourcing mortgage lenders, and touring homes while still in this pandemic. Here are the home buying tips you need to ensure you're getting a good deal despite the recession.
Connect with An Expert Agent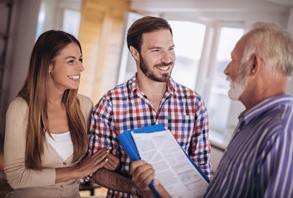 When it comes to finding the San Antonio home of your dreams, you want a reliable real estate agent with expertise in fitting buyers with the right home. Jerry Newman has been helping buyers and sellers for the last 18 years, and he can help you every step of the way.
Know What to Expect
Understanding the home buying process is essential whether you're a first-time buyer or an investor. If you're shopping for your first home, consider checking out a first house guide to gather as much information as possible before you start looking.
For investors, understanding your options is also crucial. For example, if you own existing property, you may be able to take out a home equity loan to fund a second home purchase. At the same time, some lenders are suspending home equity lines of credit due to the coronavirus. However, you may qualify for financing options outside of conventional mortgages, such as hard money loans.
The good news is that although coronavirus restrictions remain in place in many areas, you can still close on a home. A remote closing can help protect both the buyer and seller. Additional steps like ensuring that inspections are handled safely—with protective equipment—are also ideal.
Establish Your Priorities (And Budget)
Home prices have fluctuated due to the coronavirus, with prices spiking in the first quarter of 2020, USA Today confirms. And while specifics vary based on location, you can expect more changes as the economy continues to see the pandemic's effects. That's why it's crucial to establish a budget and your overall priorities when shopping for a home.
With many lenders increasing their credit score requirements for mortgage qualifications, you may need to put off home shopping while you build your credit. Lenders also want to see solid monthly income if you're applying for a mortgage, so holding off switching jobs may be key as well.
On that same note, outlining your monthly budget and determining what you can afford is vital. Even for investment properties, having reserves on hand to cover repairs and potential vacancies is smart pre-planning. If you're struggling to come up with funds, you may not be financially ready to invest.
Be Willing to Compromise for the Right Property
Even in a buyer's market, waiting for the right property to come along is prudent. But you should also keep in mind that compromise will be the name of the game during the recession. For example, you may want to buy in a particular neighborhood or community, but every property listing is a fixer-upper. Keep in mind that some areas are still in a competitive seller's market, where multiple bidding is prevalent.
In this case, purchasing based on the location alone might be an excellent investment. After all, you can update and renovate the home—even expand it—but you can't change the location down the line. Buying a fixer-upper is often a great idea, especially if you can secure renovation financing or have money to spend on improvements.
At the same time, a competitive offer can also land you a sale in an otherwise tough market. If you find the perfect property, writing a competitive offer will be instrumental in your purchasing efforts. For example, waiving certain contingencies and setting short contract periods for better odds at getting your offer accepted. Consult with your real estate agent for additional recommendations on writing a strong purchase offer.
Securing the perfect property may be tough during the recession. But with the right mindset—and a solid plan—you'll be ready no matter what the market holds. In no time, you could be closing on the perfect new home or investment property, even as the economy continues to experience ups and downs.
Photo via Pexels